Particle FM Studio Opening
Our studio opens up in the Normal Heights neighborhood of San Diego.
---
After two years of radio programming, over 680 broadcasted shows, 55+ radio hosts, and over a hundred guest DJs from around the world, Particle FM is finally opening up its studio location in the Normal Heights neighborhood of San Diego.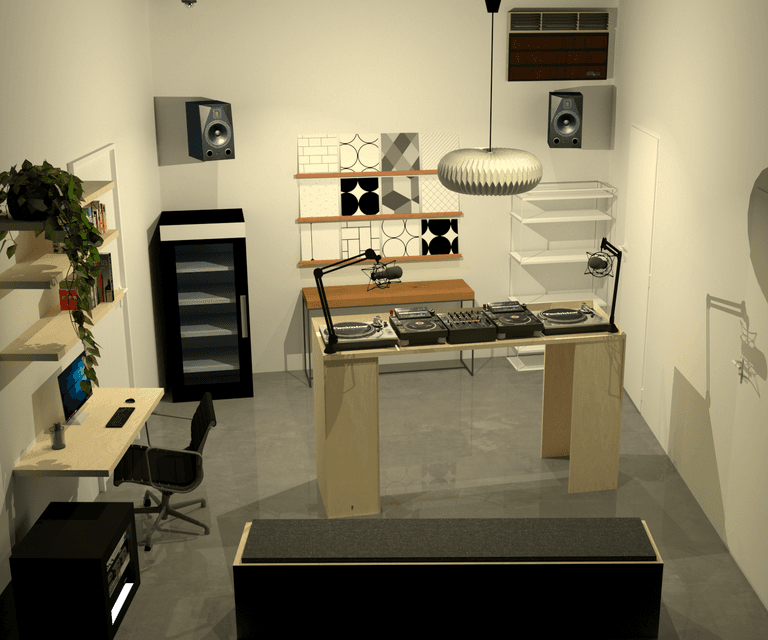 3D mockup of our studio layout
Our studio is comfortably situated behind art store, zine distro, and risograph printer Burn All Books. With an ample 200-sqft of space, our studio houses a custom-built DJ booth, comfortable seating, merch displays, a mini-fridge, and sound-treated walls for broadcasting radio shows live.
While we don't have enough funding yet for industry-standard equipment, we're getting by with two Technics 1200s, two CDJ 900s, and a Pioneer DJM-S3 two channel mixer. Our hosts no longer have to deal with unreliable equipment at home, lack of funds to buy gear, and a crappy internet connection!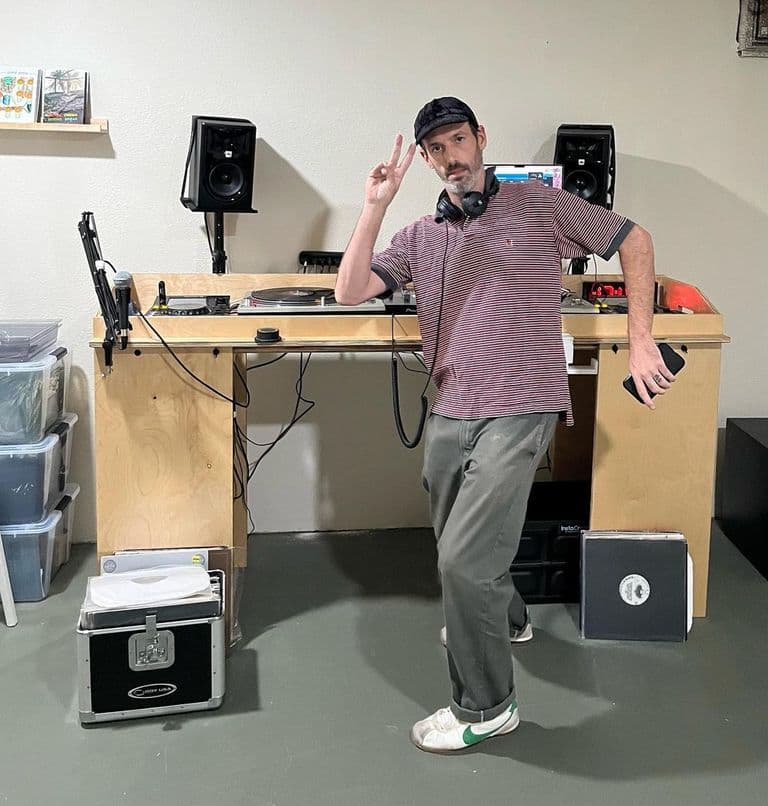 Noah Chase doing the first stream at our studio
We're working hard to get grants, improve our fundraising efforts, and search for sponsors who can help us really build out the space into the professional broadcasting studio of our dreams.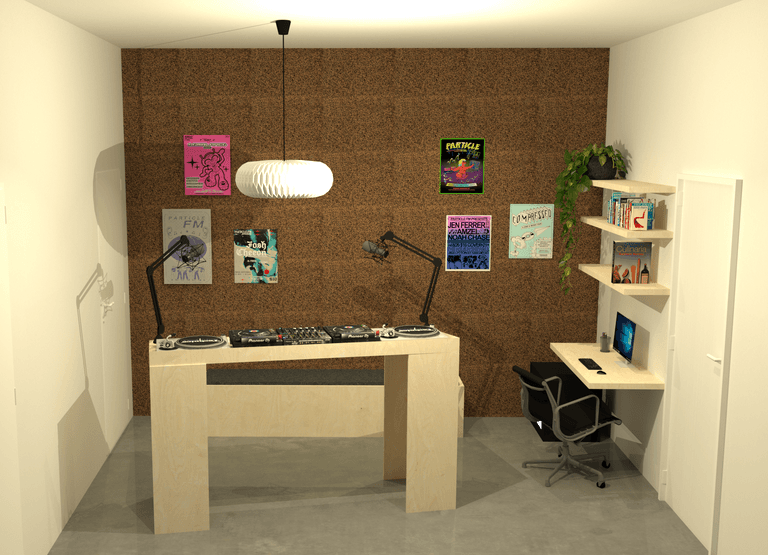 3D mockup (check out the cork walls!)
We also share a small event space with Burn All Books where we plan to have workshops, community-building events, and more. Keep an eye out for future announcements!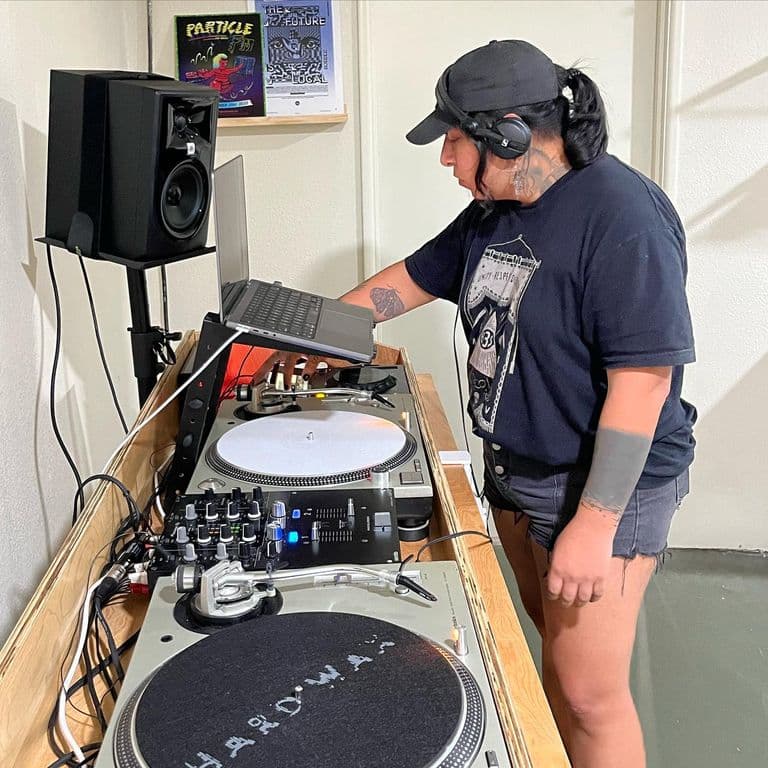 Raine aka LLZ visting the studio from Seattle
If you'd like to help, please check out our fundraising campaign and share with your friends or make a donation if you can afford it. If you'd like to stop by the studio sometime, just reach out to us at info@particle.fm
---