Particle FM presents Josh Cheon
Josh Cheon of Dark Entries joins us at INTERVALS for our next and last summer event.
---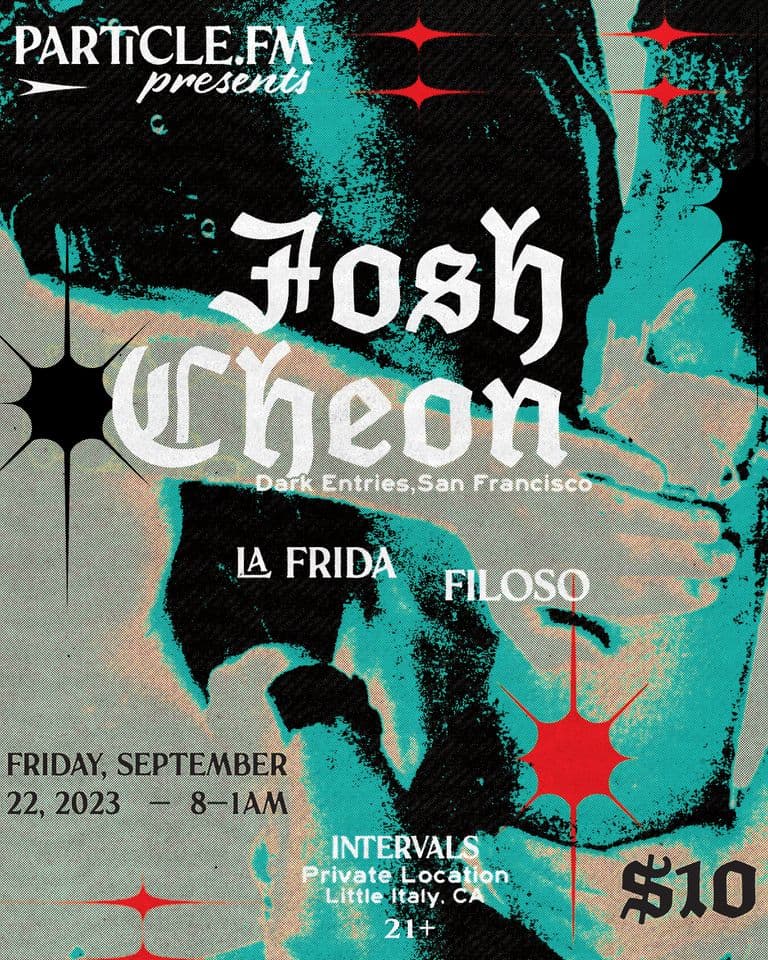 Particle FM is proud to present Josh Cheon (he/him) for our next and last summer event 🌞 The event takes place Fri Sep 22nd at INTERVALS, a private event space in Little Italy starting at 8pm. Strictly 21+, $10 entry. Josh is a San Francisco based artist and founder of the influential label Dark Entries. It's hard to overstate Josh's influence in the electronic music world, exposing a younger, queer generation to the lost era of 80's analog music. The label has a dedicated bin in nearly every major San Diego record store where you'll find Patrick Cowley's gay porn soundtracks, obscure italo disco, new age ambient, and contemporary dance music. Josh's dedication to documenting and exhibiting work from forgotten synthesizer pioneers and important figures in LGBTQ+ music history is inspiring for many DJs on the station and we're delighted to have him perform at our next event. Particle FM residents La Frida & Filoso are on support. RSVP available here.
---