2023 Summer Mix Contest
---
We're calling for listener submitted mixes to celebrate diversity in music! We are accepting 1-2 hr mixes for one of the three categories listed below. Apply by July 31st 2023 for your chance to air on our radio station and win a mystery merch bundle.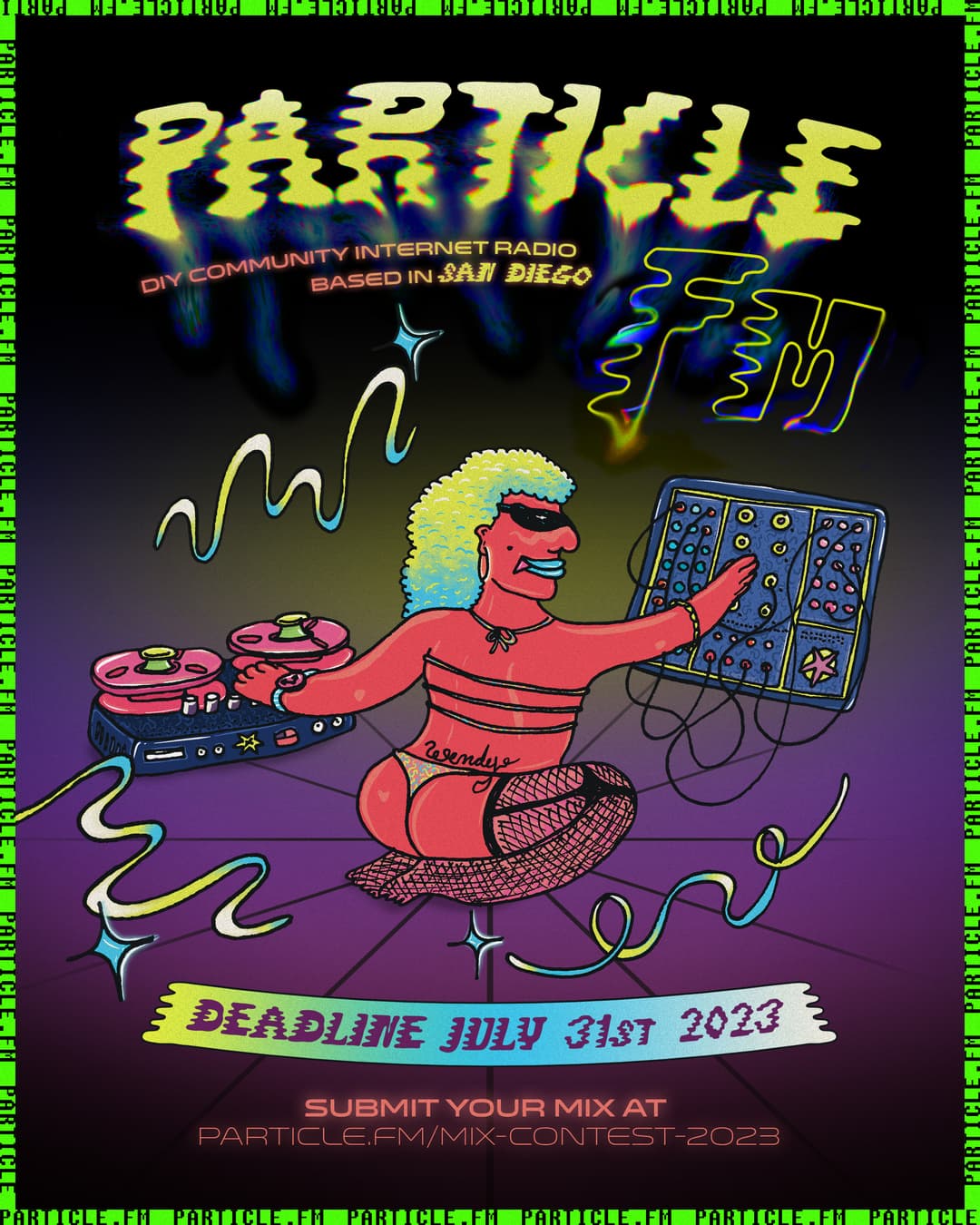 Celebrating Underrepresented Pioneers in Electronic Music
Particle FM is inviting listeners to submit mixes that celebrate diversity in electronic music. We welcome mixes that pay homage to trailblazers such as Wendy Carlos, trans synthesizer pioneer, or Kelly Hand, seminal figure in Detroit techno history. We are looking for mixes that showcase artists, DJs, labels, or notable eras of electronic music that honor and celebrate underrepresented pioneers.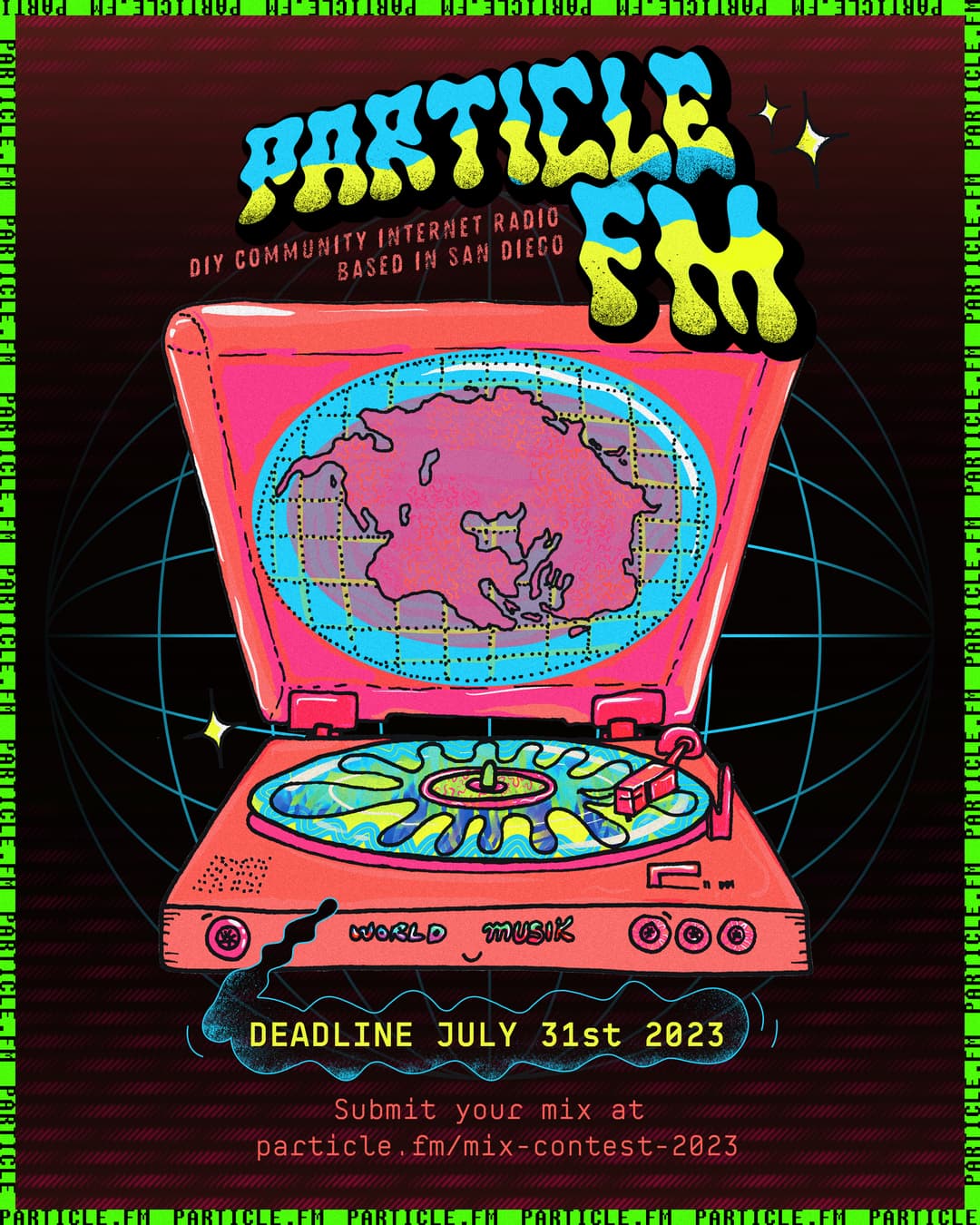 Exploring the music underground of an overlooked geographic region
Particle FM is reaching out to the community for listener-submitted mixes exploring the deepest corners of the international music underground. Are you an expert on UK street soul, satanic cumbia, amapiano, or queer Brazilian dance music? We want to hear globe-trotting mixes that highlight music from often overlooked geographic regions, whether a country, a city, a neighborhood, or a favela.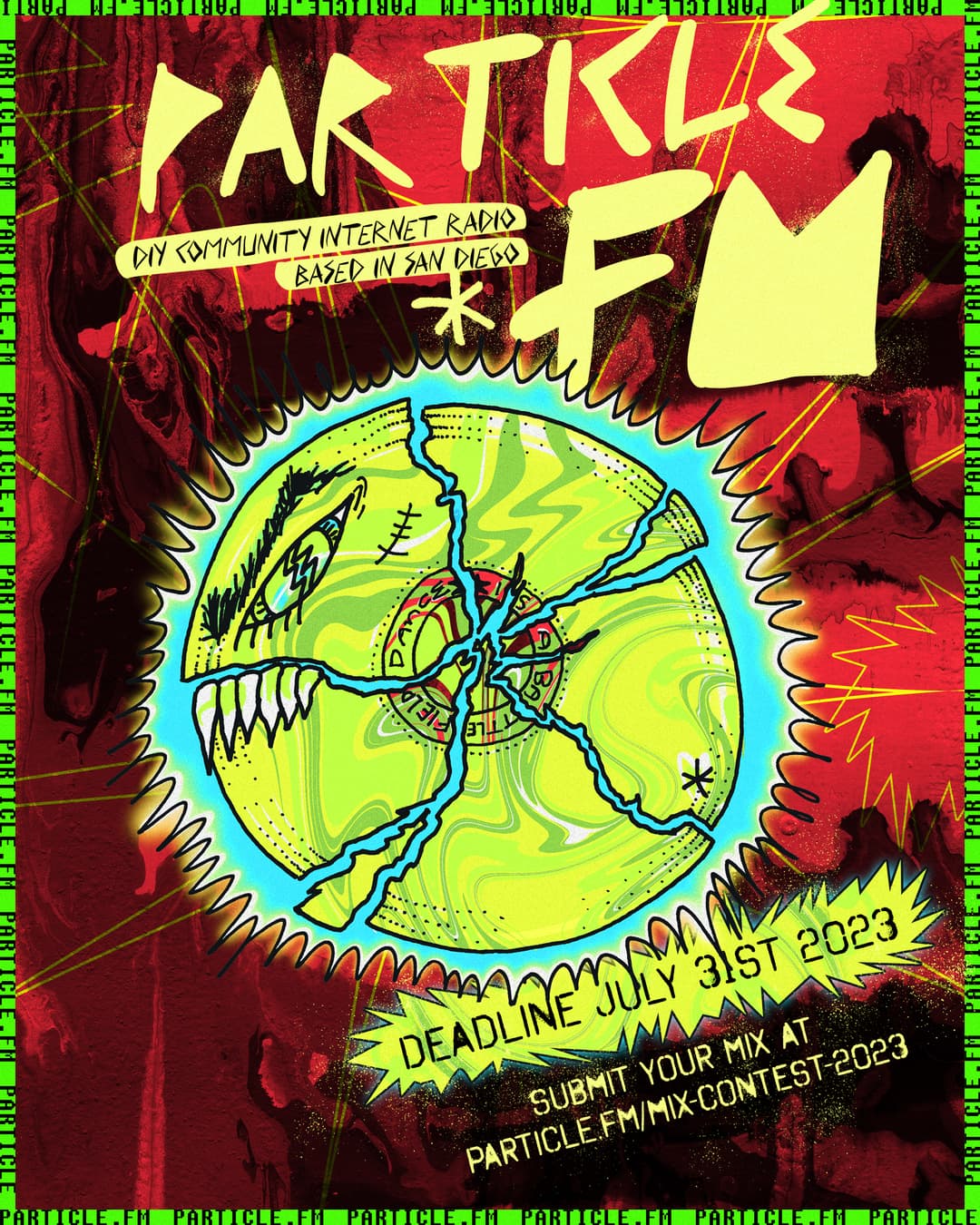 Showcasing music during periods of artistic suppression
Particle FM is reaching out to the community for listener-submitted mixes exploring music created during periods of political turmoil and artistic suppression. Times when artists couldn't express themselves without serious repercussions, but showed resilience in the face of oppression, such as Brazilian pop artists in political exile during the 60s, queer artists facing draconian legislation, or UK IDM artists resisting anti-rave laws. We welcome mixes that highlight artistry and creativity during difficult times.
Designs by @andamos.flotando
---